About Us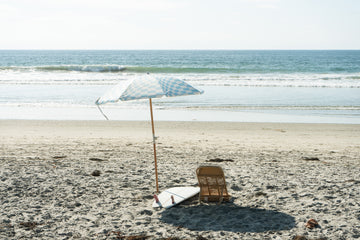 Rad River Co. was established in 2018 and created for those who want high-quality, well-fitting hats in modern and minimalist styles. Our hats are comfortable enough to wear all day and neutral enough to wear every day
Living and raising a family in Southern California, we spend a lot of our time outdoors. For my husband and me, that usually means wearing a hat. When we had our first son, River, finding hats for him to wear on our adventures in the sun turned out to be harder than expected. Nothing we found felt like our style and we just didn't love the options available. I finally took matters into my own hands when he was about 18 months old and started designing the hats of my dreams.Inspired by California beach culture, we started with kids in mind and have gone on to offer styles that both kids and adults alike are stoked to wear. Each hat fits seamlessly into any wardrobe and the quality allows for them to be worn or passed down season after season.
Our Contribution
A portion of all proceeds will be donated to charity. 
Currently, we are donating to The Conscious Kid, an education, research and policy organization dedicated to reducing bias and promoting positive identity development in youth. They partner with organizations, children's museums, schools, and families across the country to promote access to children's books centering underrepresented and oppressed groups.
All donations go to a dedicated fund for The Conscious Kid to get children's books from their list of "41 Children's Books to Support Conversations on Race, Racism, and Resistance" into classrooms across the country.
Beyond addressing issues of race and racism, these children's books focus on taking action. They highlight resistance, resilience, and activism, and seek to empower youth to participate in the ongoing movement for racial justice. Children not only need to know what individual, systemic, and internalized racism looks like, they need to know what they can do about it.
We look forward to doing our part in supporting The Conscious Kid. Thank you for being here alongside us!