Rad News
Life is Rad, But Oh So Busy
Oct 11, 2023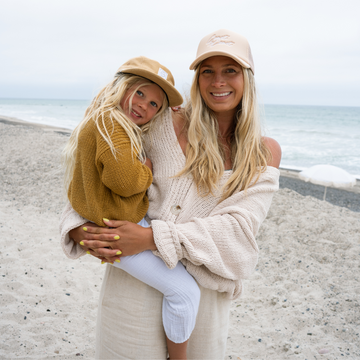 Everyone knows that one mom that has 'it' together at all times, type A(+), she can tell you what day Christmas falls on next year and has had Halloween costumes picked out since June. She's the one you text when you can't remember the teacher's birthday, let alone whether or not today's a school day… and 'mom goals' in a way that we can only hope to be as on top of our schedules and household planning for our families. If you are that mom, please share in the comments any of your favorite mom hacks for staying organized in this chaotic season of life, we're getting out our notes! For anyone else that feels like they're treading water after a carefree summer, we've got you. We're sharing 5 easy ways to become a better planner for yourself and ultimately your family, along with a bonus printable daily checklist you can start using today. 
Make a list and check it twice. Use part of your day on Sunday to consult your calendar and either physically write out or type up a list of every task - big or small - that needs to get done for the week ahead. Using the Notes app on your phone works great, but sometimes it's nice to see a tangible list with a wipeable board at home (a kitchen or hallway may be a good spot so everyone in the family can see it). Google Tasks or Trello are also easy to use task managers that can be really helpful for larger projects as well, like a home remodel or event planning. To help you get started, we've created a free daily task planner that you can download and print for free today. You could even get a plastic sleeve and dry erase markers to avoid having to print more than one. Lazy or smart? You decide.
Get a calendar stat. If you're going through the effort to really get organized, you're definitely going to need a calendar setup to refer to as you create your checklist, reminders, etc for yourself. If you're into tech, get a shared one setup on your phone within your family - color code important dates, after school activities, family vacations, make it yours, make it fun. Displaying a calendar somewhere in the home that everyone will see it is another way to make sure everyone's on the same page for the day/week. We hang this one on our fridge with one of these magnetic hooks and find it really helpful. If you need to write things down to remember them later, treat yourself to a small calendar/planner that can be toted around in your carryall.
Text yourself

. Have you ever texted yourself? It sounds ridiculous, but hear us out. This is a time saving tool for quick access to notes/reminders that are easily searchable. You can even send yourself pictures and videos that you can pull up in a pinch without having to scroll through your camera roll. 

Find a curator that works for you.

Do you ever feel like your brain has a million file folders open and rarely do you get to close one up? It can definitely feel overwhelming trying to remember all the things at all times. It can be helpful to use one source for the items you want to file in a "save this idea for later" folder … take screenshots of these ideas whether it's a recipe you'd like to try, or you've got Back to School Night info. Save these for future reference and organize your screenshots in a specific folder on your phone. You can also save Instagram posts and use Pinterest to organize your thoughts if that's what works best for you, and something that you'll actually stick to.

It's a family matter.

Get the whole family on board (your spouse and older kids/teens, even grandparents if it's important for them to have visibility esp. if they're helping shuttle younger kids around). Having more eyes on the plan for the day and your weekly calendar means you're able to hold each other accountable, there's less room for error - in the end it's a win win.
Organized moms are out there and you can be on, too! You've got this and we can help. If you've used any great personal planner apps, or have tried and true methods that work for you and your family household planning, please share in the comments below. You can also join the conversation on Instagram @RadRiverCo, we'd love to hear from you! Don't forget to print out a few copies of our daily checklist and you'll be on your way to keeping things on track right in time for the holiday season to roll around - by then you'll be a pro!
Bookmark this on Pinterest!